Your Next Big Adventure!
I love the challenges of being a wedding photographer. Throughout the day I get to photograph so many different things like all the little, unique details, the candid moments that most people miss, and all the wonderful people!
Each wedding is also like an adventure with new friends (I kind of feel like the Hobbit). We sing, we dance, we cry. At the end of the night, our journey comes to an end. We are sad to part ways, but we have all the memories to take with us. 
Take a look at some of my favorite photos below and start planning your big adventure.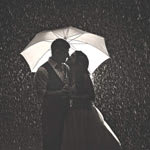 "Bryan Streigler was put onto this Earth to be a Photographer, an Amazing one at that! He goes above and beyond to get the perfect "shot," going out into pouring down rain with thunder and lightning! All around Great Guy!! Cannot be more pleased!!"